The Story Began
In 1912, founder, Tokuji Hayakawa, was awarded a patent for the "Tokubijo" snap buckle (he was 18 years old at the time). On September 15, the same year, he established a small metalworking shop in Tokyo. The company began with three employees and initial capital of just under 50 yen.
In 1915, Mr. Hayakawa continued to research and improve techniques to manufacture a metal writing instrument which, at the time, had not yet been developed. In 1915, he invented a mechanical pencil named the "Ever-Sharp Pencil" that took the world by storm. The name of the company today and its trademark are derived from this product.
In May 1935, the structure of the company was modified to become a joint-stock corporation under the name Hayakawa Metal Works Institute Co. (capitalisation: 300,000 yen.)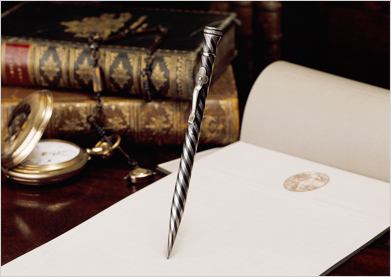 Today
Sharp has a long history of creating breakthrough products designed to meet the needs of people living in Australia and around the world. Sharp's worldwide leadership in technology innovations ensures Sharp is at the front of the pack.
Today, Sharp products are sold in 140 countries. There are 27 manufacturing operations, 29 sales companies and 2 representative offices in 26 countries.
Sharp aims to continue to make a contribution to Australian society by bringing innovative solutions to people's everyday lives.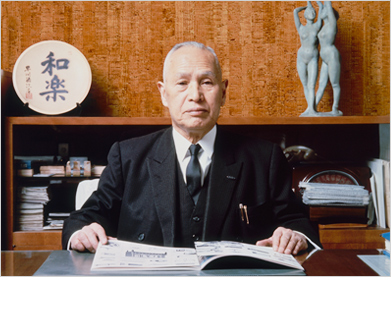 Business Philosophy
"We do not seek merely to expand our business volume. Rather, we are dedicated to the use of our unique, innovative technology to contribute to the culture, benefits, and welfare of people throughout the world.
It is the intention of our corporation to grow hand-in-hand with our employees, encouraging and aiding them to reach their full potential and improve their standard of living.
Our future prosperity is directly linked to the prosperity of our customers, dealers and shareholders…indeed, the entire Sharp family."
Business Creed
Sharp Corporation is dedicated to two principal ideals: "Sincerity and Creativity".
By committing ourselves to these ideals, we can derive genuine satisfaction from our work, while making a meaningful contribution to society.
Sincerity is a virtue fundamental to humanity …always be sincere. Harmony brings strength….trust each other and work together. Politeness is a merit …always be courteous and respectful. Creativity promotes progress …remain constantly aware of the need to innovate and improve. Courage is the basis of a rewarding life …accept every challenge with a positive attitude.