MXM266NV
(Discontinued) 26PPM A3 Mono MFD with RSPF
Discontinued
Sharp's MX-M266NV delivers the ideal balance of high performance and exceptional ease of use.
Four-in-one function and an array of user-friendly features make this B/W MFD a practical and productive addition to small or medium-size offices, where it can boost efficiency as the central document solution, and to larger workplaces, where it can quickly handle the diverse document demands of small workgroups.
POA
Multifunctional
This Sharp MFD is a printer/ copier/ scanning/ facsimile* all-in-one device. Enjoy more functions with this space-saving design.
*requires optional expansion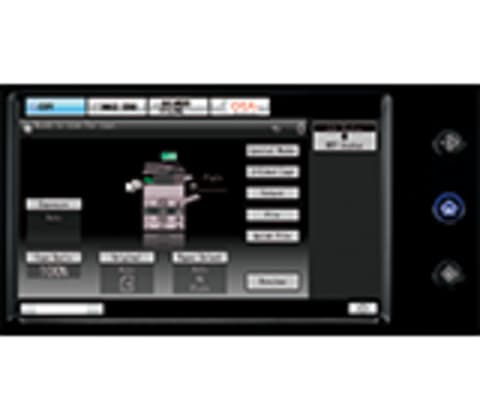 7-Inch Colour LCD Touchscreen
The 7.0-inch colour touchscreen LCD that provides easy navigation of MFD functions and settings. Displaying thumbnails and up-close previews of Document Filing data files on the MFD's LCD makes file searching easy and convenient.
Wireless Connectivity
The optional Wireless LAN adaptor offers ultra-handy wireless access via two easy modes, enabling convenient access to the MFD even from places where it's difficult to connect a LAN cable.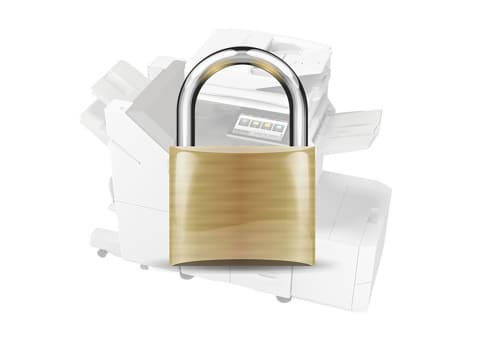 Multi-Layered Security
Multi-layered, leading-edge security features provide enhanced protection and help businesses stay one step ahead of hackers and malicious network intruders. Manage your print security and protect your confidential information whether it is being printed, copied, scanned, faxed, stored, or shared over your network. The standard End-of-Lease feature can also erase all data and personal information at trade-in time.
Sharpdesk Mobile
Sharpdesk Mobile is a mobile print/scan application. With Sharpdesk Mobile, users can import documents scanned on the Sharp MFD to their mobile devices for previewing and saving. And files on a mobile device can be printed out on the MFD, sent as e-mail attachments, or used in other applications.
Remote Operation
The Sharp Remote Operation feature lets you display the MFP's main control panel on the screen of your PC or mobile device. From a remote location, IT Administrators and Help Desk Professionals can control the Sharp MFP and even assist users through the necessary steps when executing MFP functions.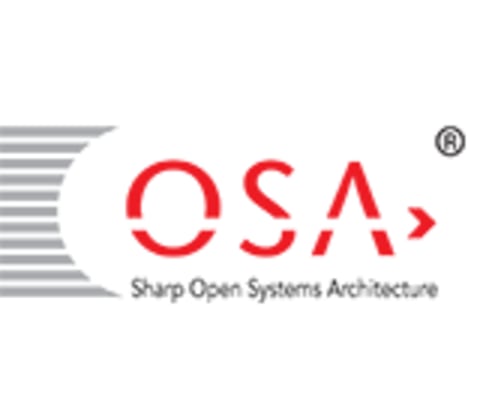 Sharp OSA®
Sharp OSA® technology can help businesses enhance productivity, reduce costs, and simplify IT management. Utilising industry-standard protocols, Sharp MFPs can easily integrate with third-party applications directly from the operation panel.
Original Size

Max A3

Operation Panel

Colour 7" LCD Touch-Screen

Product Environment

Medium Office/Workgroup

Printed Paper Size

Max. A3 - Min. A6R

Standard Paper Capacity

1,100 (500-sheet x 2 + 100-sheet Multi bypass)

Maximum Paper Capacity

2,100 (500-sheets x 4 + 100-sheet multi bypass)

Paper Weight

Tray: 56-105 g/m2, Bypass 56-200 g/m2

Output Capacity

500 sheets (centre tray), 100 sheets with Opt: MXTR17N ( & MXFN26N)

Warm-up Time

20 sec or less

Resolution (Output)

600 x 600 dpi, 1,200 x 600 dpi (printer only)

Memory

2GB,

HDD Capacity

Opt: 250GB (MXHD15N)

Duplex

Std. (56-105 g/m2)

Dimensions (WxDxH)

620 x 617 x 830 millimetre

Weight

Approx. 51 kilogram

Sharp OSA

3.5
Copy Speed

26 ppm (A4), 15 ppm (A3)

Copy Speed

26 ppm (A4), 15 ppm (A3)

E-Sort / SOPM

Yes / Yes

First Copy Time (OC)

4.3 Sec

Continuous Copy

Max 999

Scan Resolution

Max 600 x 600 dpi

Zoom Range

25 - 400 % with 10 preset ratios (50 – 200% using RSPF)
Power Consumption

Max. 1.45 kW

TEC Value (Weekly)

1.8 kWh

Noise (Measured)

Operating: 55.3db, Standby 14.1db
Document Feeder

Std. RSPF

Original Capacity

Max 100 sheets

First Copy Time

7 Sec

Scan Speed (Max)

Copy/Scan Mode: 56 opm (1-sided)
Quick/Main Folder

Quick Folder: Max: 10,000 pages or 1000 files, Main/ Custom: Max. 20,000 pages or 3000 files

Preview Thumbnails

Supported
PDL (Emulation)

STD: PCL6, Opt. PostScript3 (MX-PK11)

Interface

USB 2.0, 10Base-T/100Base-TX/1000Base-T

Wireless LAN

Optional (MX-EB13)

Protocol

TCP/IP (IPv4, IPv6), IPX/SPX (NetWare), EtherTalk (AppleTalk)

Supported OS

Windows® Vista*, Windows® 7*, Windows® 8*, Windows® 8.1*, Windows® 10*, Windows® Server 2008* / 2008R2 / 2012 / 2012R2 (*32/64bit). Mac OS 10.6, 10.7, 10.8, 10.9, 10.10, 10.11, 10.12, 10.13 & 10.14. with MX-PK11

Utility Software (Download)

Status Monitor

Sharpdesk Mobile

Supported

Airprint Support

Supported using Third Party Software only

Pantone Support

N/A
Resolution

100, 200, 300, 400, 600 dpi

Format

Mono: TIFF, PDF, PDF/A, Encrypted PDF, XPS Colour: TIFF, JPEG, PDF, PDF/A, Encrypted PDF, XPS

Destination

Desktop (Sharpdesk), FTP, SMB folder, USB memory, Email, i-Fax & HDD (optional)

User Registration

1,000
Facsimile Model

Opt: MXFX11

Communication Protocol

Super G3

Transmission Speed

2 sec.range (Super G3/JBIG), 6 sec.range (G3/ECM)

Compression

MH, MR, MMR, JBIG

Inbound Routing

Yes (PDF, TIFF & XPS - MX-HD15N required)

PC Fax

Yes (For Windows only)
Business Products Warranty Statement
This Sharp product is warranted against faults in material and manufacture for 6 months.
In the event of any defect arising in the equipment during the warranty period, such repairs should only be carried out by the Dealer from which the unit was originally purchased or a Service Centre approved by Sharp to service this type of equipment These repairs would be carried out at no charge to the owner, subject to the conditions specified herein.
This warranty does not extend to defects or injuries caused by or resulting from causes not attributable to faulty parts or the manufacture of the product, including but not limited to, defect or injury caused by or resulting from misuse, abuse, neglect, lack of maintenance, accidental damage, improper voltage, liquid spillage, vermin infestation, software, or any alterations made to the product which are not authorised by Sharp.
Please retain your sales documentation, as this should be produced to validate a warranty claim. This warranty is in addition to and in no way limits, varies or excludes any implied rights and remedies under any relevant legislation in the country of sale.
Goods presented for repair may be replaced by refurbished goods of the same type rather than being repaired. Refurbished parts may be used to repair the goods. The repair of your goods may result in the loss of user generated data, please ensure that you have saved this data elsewhere prior to repair.
Australian Customers
Our goods come with guarantees that cannot be excluded under the Australian Consumer Law. You are entitled to a replacement or refund for a major failure and for compensation for any other reasonably foreseeable loss or damage. You are also entitled to have the goods repaired or replaced if the goods fail to be of acceptable quality and the failure does not amount to a major failure. The criteria of a major failure is defined in the Australian Consumer Law. Should you require any assistance with a major failure please contact Sharp Customer Care.